How to Buy Q-Monitor's Monitors, Calibration, and Accessories
Q Monitors Purchasing
Buying from Q-Monitors is easy.  Simply goto our shop, find the bundle that is right for you and purchase. 
It's simple and convenient for for Individuals and organisations.
Many Radiology Departments, Practices, and home-based Radiologists are now using COTS Monitors to replace their traditionally expensive monitors.  It can be a minefield however when it comes to selecting what monitor is best for you and what you need to make the setup effortless.
Q-Monitors Q-Labs have gone through all of this for you and have tested your set up already.
By purchasing your monitors from Q-Monitors you know you are making the correct choices.
Experiences & lesson's learnt by Q-Labs are free to you when you purchase your monitors, software, and accessories through Q-Monitors.
Your only downside will be the number of other departments asking you how you managed to get it up and running so effortlessly.
Experience
Not everyone needs support, but for you it may be essential.  Down time is simply not an option.
Q-Monitors offers you an option of purchasing support for you hardware and software.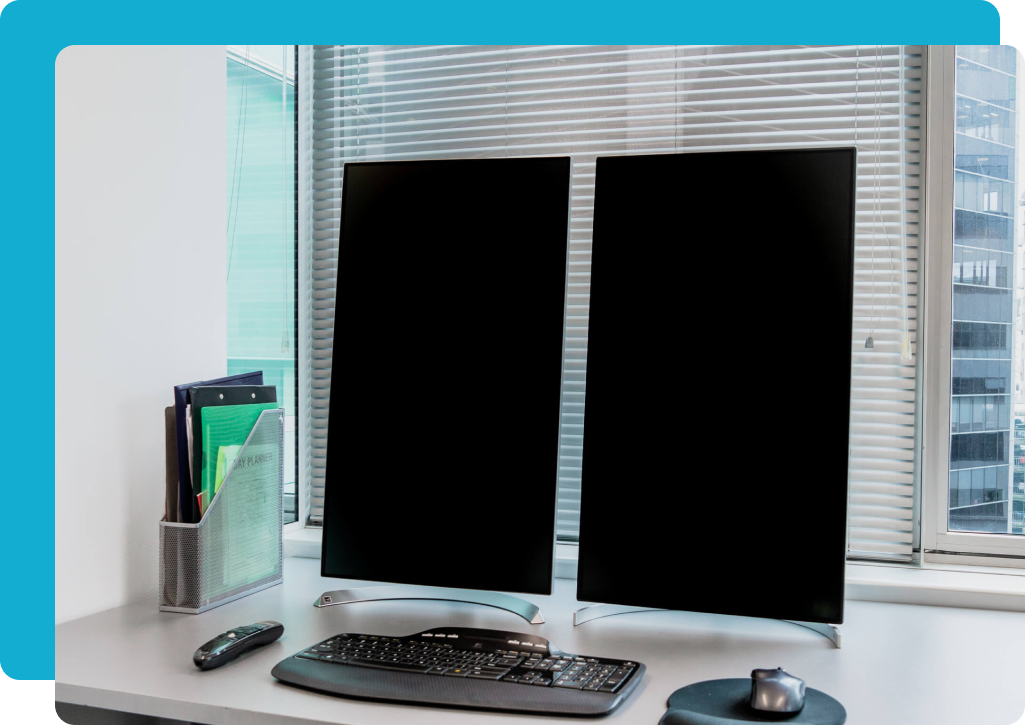 Monitor Replacement Support
All monitors purchased through us are supplied to you with the manufacturers standard warrantees and support which is usually 12 months, return to supplier.  As the supplier, Q Monitors will arrange for the monitor to be repaired or replaced by the manufacturer. 
Purchase our Monitor Support Service and you will receive telephone, and on-site technician support, and total replacement of monitor.  Monitor Support is an annual subscription for upto 3 years of the purchase of the monitor. 
Contact us to see if Monitor Support Service is available in your region.
Calibration Software Support
Q Monitors provides support for our proprietary calibration software to accurate and consistent as part of your annual subscription.  We provide telephone support  for software, and calibration issues while you licence is active.
Automated, worry-free calibration software specifically designed for Radiology Diagnostic & Mammography viewing.  Radiologists need superior image quality for diagnostic precision and to make decisions with absolute confidence no matter where they are reading our software means the monitor is always calibrated to show accurate and consistent images.
Please note that if the software is operating as expected and your monitor fails aspects of the calibration then it may be that your Monitor is no longer electronically able to meet the brightness or contrast requirements.
Can I get support on Monitor that wasn't supplied Q-Monitors
No.  We cannot provide support on equipment that we do not have history about.  We suggest you approach your original supplier.
What happens if my monitor fails to meet my Radiology Standard?
Two things are possible: –
Your monitor is electronically incapable of meeting the standard, or
An MS-Windows or monitor setting has changed your monitor's characteristics.
Your software license covers your support for 2.
If you purchased monitor support from us and the monitor failed within the term of the support then we will arrange for a replacement monitor. Terms and conditions apply.